"Thank you, thank you, thank you!!!!! I love your software! You've simplified my job by 300% and have allowed me to make people happy by scheduling around their schedules."

SmartRoster - the New Standard in Ministry and Volunteer Scheduling
SmartRoster has revolutionised the process of scheduling people for churches and many other types of organization.
SmartRoster was made for Churches, and is being used in a dozen different countries, by all major Christian denominations. Churches have complex scheduling needs that were previously poorly addressed. Finally church administrators have a tool capable of juggling the complex demands of managing tens to thousands of individual volunteers in tens to hundreds of interrelated tasks, and in many different daily, weekly or adhoc activities.
Don't believe us? Well have a look at this recent independent unsolicited review placed on the CNET downloads site where Smartroster is listed. (It refers to version 3.5 but in fact 3.7 was reviewed)
Best of all, you can try SmartRoster yourself free of charge for 45 days while accessing the acclaimed support services of Davallia Technology to assist you with your evaluation. We can even extend the free trial period if necessary so you can have complete confidence when you make your purchase.
Discover the unique benefits in the world's most powerful ministry scheduling software...

"I was absolutely thrilled with your program. A lot of good sense has gone into SmartRoster! I was especially impressed by the fact that the program generates a large number of schedules in an effort to come up with the best possible one. Incredible! (But that's what computers are good at, yes?) Thanks again for a great program, a great price, and for excellent customer service. I hope you prosper in selling your program, and that it becomes very popular. I don't see why it wouldn't. It is serving our purposes extremely well, and I will be looking to recommend it to anyone who could use it."
Criss Carthel, Texas, USA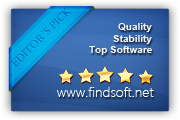 &nbsp
;